This picture has absolutely nothing to do with diapers but I love his little grin.
So now that we've been cloth diapering for awhile and have had time to try out different pockets, I know which ones I love and have a wish list for more! My absolute favorites are BumGenius 4.0! They are so soft, easy to use, LOVE the tabs that stretch to get a perfect fit, they fit perfect on my skinny little man and hold up so well overnight. I want one (or more) of every non-girly color!
I love cloth diapering as a whole as well. It is so EASY! I feel great knowing my boy (usually) doesn't get rashes or have nasty chemicals on his skin, he has soft instead of plastic on his little bum and I don't have to deal with the stink. I never noticed how badly disposables smelled until we used one overnight because we had to use some diaper rash cream and oh boy, that diaper stunk so badly in the morning, it was horrible!
One benefit of cloth I didn't expect? My skinny man fits waist in 0-3 pants but his legs fit perfectly into 3-6 month pants but the waist hangs off him, in come the cloth diapers! They provide just the right fluff to keep his pants up!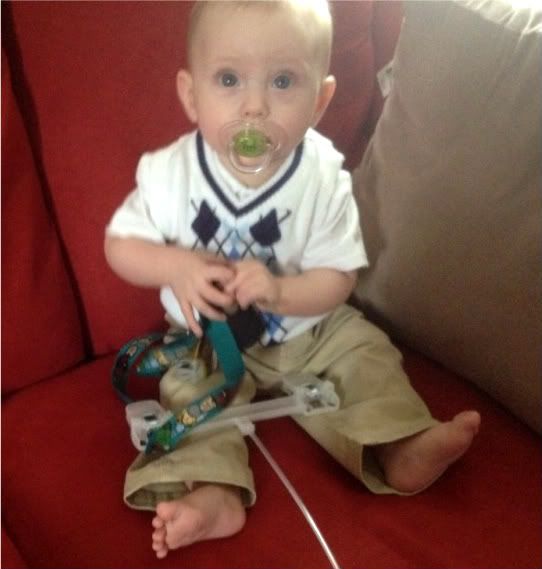 All dressed up for meeting and playing with Daddy's keys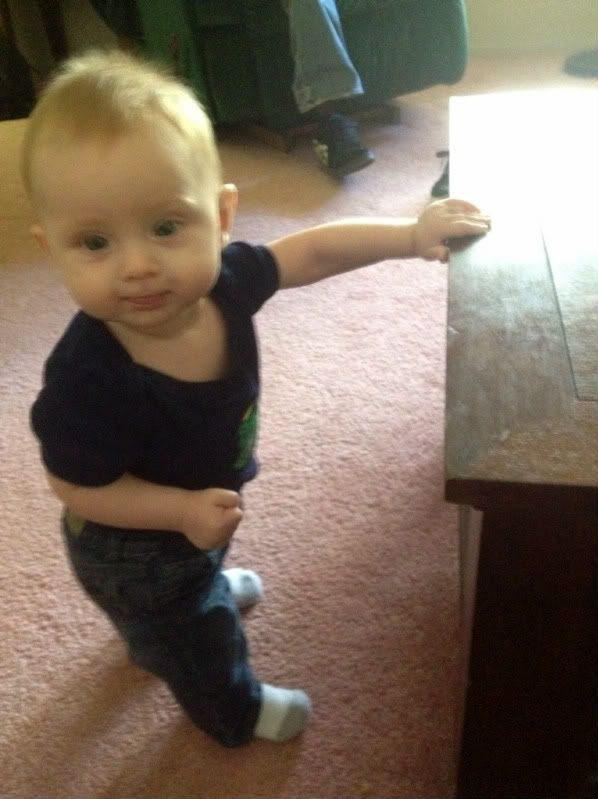 Standing up at Grandpa's house.